Blog — clear bags for work
• clear bag policy • clear bags for work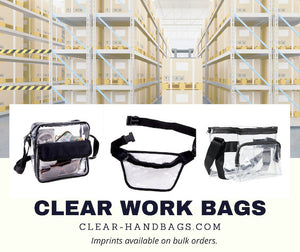 In order to help prevent theft and improve workplace security, an increasing number of businesses are mandating the use of clear bags. Some examples of workplaces with an employee clear bag policy include gift shops, warehouses, jewelry stores, ...
---
• clear bags for work • clear purse • stadium approved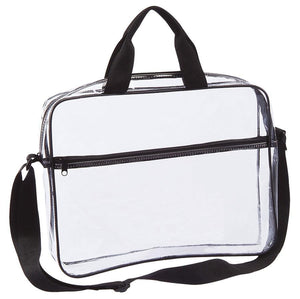 Headed to your next event or trade show? The right type of bag will help you make a stylish impression. Below is a list of our top picks for your next outing or business trip.  CLEAR PURSES Clear Crossbody Purse Stadium Approved -Medium Size This super affordable clear work bag is available in two different sizes. It has a sophisticated look yet is very comfortable and practical. No more rummaging through your bag to find what you need. The clear design makes it the perfect accessory to match any wardrobe. It features a detachable shoulder strap and a flap top with...