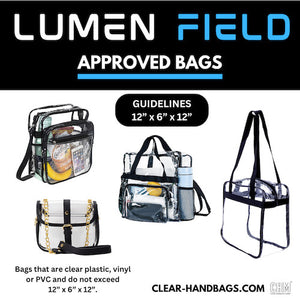 Lumen Field has a clear bag policy for all events. Bags must be CLEAR plastic and cannot exceed 12" X 6" X 12". Small clutch purse is allowed (which does not need to be clear) no larger than 4.5" x 6.5".  GET YOUR STADIUM APPROVED BAGS HERE To expedite entry into Lumen Field events, we encourage you to familiarize yourself with the clear bag policy guidelines and bring a clear stadium approved bag that meets the specifications outlined by the venue. Below is a summary of what you need to keep in mind when attending a concert, match or sports game; and...
---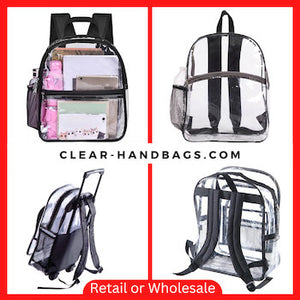 With school threats becoming more common, many schools Nationwide such as Lexington City Schools have implemented a clear bag policy. The schools are mandating clear backpacks made of clear plastic or vinyl. Logos cannot obstruct the content view and bags must be clear. They join countless other school districts around the country, that are also requiring their students to use clear backpacks in an attempt to make it harder for students to sneak weapons or contraband into the classroom. Transparent backpacks make it easier for school officials to see what's inside each bag and helps prevent students from concealing weapons.  According...
---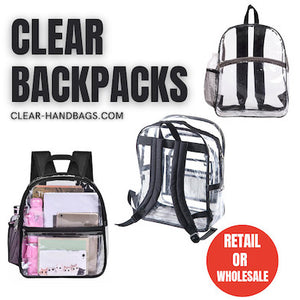 With school threats becoming more common, many schools Nationwide such as Williamsburg County School District have implemented a clear bag policy. ONLY CLEAR BACKPACKS AND BAGS WILL BE PERMITTED FOR STUDENTS IN ALL GRADES. See our clear backpacks for schools selection.
---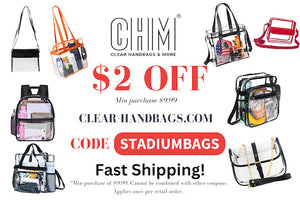 When it comes to attending concerts and live events, the anticipation of seeing your favorite artist perform live is exhilarating. However, the excitement can quickly fade when you're stuck in long security lines or find yourself having to trek back to your car to store your belongings due to non-compliant bags.  Fortunately, stadium-approved clear concert bags are here to save the day, providing a convenient and hassle-free solution that ensures you breeze through security with ease.       The Importance of Stadium Approved Clear Bags: In recent years, many concert venues and stadiums have implemented stricter security measures to ensure...
---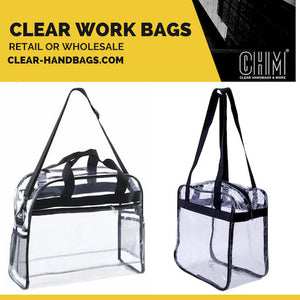 Clear employee bags at distribution centers can play a role in reducing employee theft through increased transparency, deterrence and improved accountability. For this reason many companies have implemented a clear bag policy for their employees. Here's how clear bags for work can contribute to this goal:     Transparency: Clear work bags provide visibility into the contents of employees' bags. When employees know that their belongings are easily visible, it creates a sense of transparency and discourages them from attempting theft since they are aware that their actions are easily observable. Deterrence: The presence of clear tote bags serves as a deterrent...