• blog • clear purse • stadium approved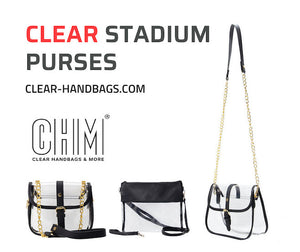 We selected these bags because we love them, and we hope you will too! Cheering for our favorite team in person is WAYYYYY better than watching the game at home.  Getting through security can be a bit of a hassle though, if you don't have the right type of bag that meets most stadium clear bag policies. Take a look at our top selection, so that you don't have to wait in line and then find out that your cute purse is not stadium friendly.  Most stadiums and concert venues have implemented a clear bag policy.  Fortunately, there are plenty of cute...
---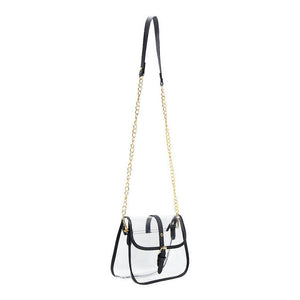 With more and more stadiums implementing a clear bag policy in 2021, the trend isn't going away anytime soon. In fact, the convenience and versatility of clear purses make this trend a practical option. Our designer-inspired clear handbags and clear bags are some of our best sellers.
---
• clear bags for work • clear purse • stadium approved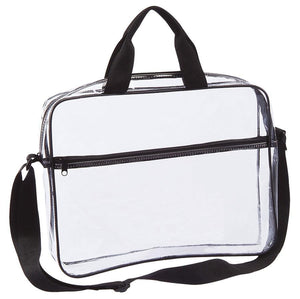 Headed to your next event or trade show? The right type of bag will help you make a stylish impression. Below is a list of our top picks for your next outing or business trip.  CLEAR PURSES Clear Crossbody Purse Stadium Approved -Medium Size This super affordable clear work bag is available in two different sizes. It has a sophisticated look yet is very comfortable and practical. No more rummaging through your bag to find what you need. The clear design makes it the perfect accessory to match any wardrobe. It features a detachable shoulder strap and a flap top with...
---
• clear purse • stadium approved
Most sporting events now require fans to carry clear bags to games due to clear bag policy. We rounded up the best transparent bag options from clear purses, crossbody bags and more.