• blog • clear purse • stadium approved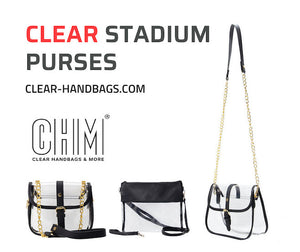 We selected these bags because we love them, and we hope you will too! Cheering for our favorite team in person is WAYYYYY better than watching the game at home.  Getting through security can be a bit of a hassle though, if you don't have the right type of bag that meets most stadium clear bag policies. Take a look at our top selection, so that you don't have to wait in line and then find out that your cute purse is not stadium friendly.  Most stadiums and concert venues have implemented a clear bag policy.  Fortunately, there are plenty of cute...
---
• blog • corrections • door mat • employee appreciation • gift • koozie • lunch bag • mouse pad • officer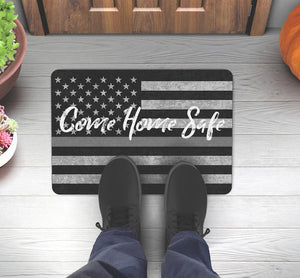 Perhaps you are shopping for a gift for a correctional officer for the Holidays or simply want to treat them to a nice present you know they will find useful. Below are some gifts for correctional officers to show them how much you appreciate their hard work and dedication.  Click Here For Wholesale Pricing On Correctional Officer Gifts.  CLEAR LUNCH BAGS Transparent Lunch Bags For Correctional Officers     Most correctional facilities mandate clear bags for their staff. These clear lunch bags are available in three different sizes and feature a reinforced tri-strap design to withstand long days. Imprints are available on...
---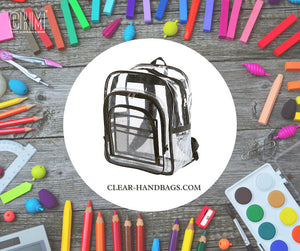 With school threats becoming all too common, some schools have opted for a school clear bag policy. Many school districts around the country are now requiring students to use clear backpacks in an attempt to make it harder for students to sneak weapons into the classroom. Clear plastic bookbags make it easier for school officials to see what's inside the bag and helps prevent students from concealing weapons.  CLEAR BACKPACKS Clear Backpack with Black Trim (CH-6005) This new see through backpack policy was one of the many ideas of trying to make school classrooms safer.  These clear book bag requirements are...
---
• blog • clear bag policy • stadium approved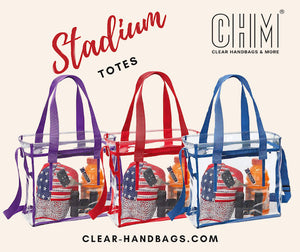 As a method of enhancing security and speeding up spectators' entry into stadiums, many facilities and venues throughout the US – and across the globe – have implemented a clear bag policy to increase entry efficiency and ensure everyone's safety. Therefore, only a certain type of bag – such as a clear stadium tote bag or a clear crossbody stadium bag – is allowed to be brought into the stadium, and there are strict guidelines for the types of bags that are acceptable. Clear Stadium Bags So, what makes a bag stadium approved? The NFL was one of the first organizations to implement a...
---
• blog • fanny pack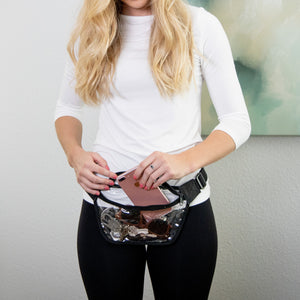 Wherever I go, I get compliments on my clear fanny pack…or as some would call it-a clear waist bag.  Most people are surprised to find out that it is also stadium approved for concerts and events.  Just about everyone asks, "Where did you find it?" Transparent fannypacks are not only practical but match any outfit!  If you haven't had your child wear one while in line at the fair —you should!  Let them carry their own stuff.     They are not only practical for security checkpoints, they also save you from back and shoulder stress. I wear mine on the daily...